About Maus Park Antiques
Maus Park Antiques is a leading antiques dealer in Canada based in Paris, Ontario.
With an extensive and eclectic inventory, expert restoration capabilities and delivery service, Maus Park Antiques is a valuable "resource" for collectors, decorators, film crews and for those seeking estate appraisals.
As a testament to the quality of past acquisitions, our furniture lives in homes across Canada, the US, Europe and China. Furniture from Maus Park Antiques is also the backdrop of leading cinematic productions such as Netflix's Anne of Green Gables, Hulu's The Handmaid's Tale, and ABC's Designated Survivor among others.
Meet Douglas Stocks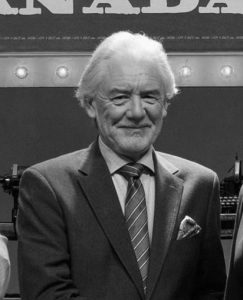 Maus Park Antiques is owned and operated by Douglas Stocks, former head of Canadian Antique Dealers Association and star of Canadian Antiques Roadshow and Pawnathon on the History Channel. He is also a contributor and commentator for a variety of media including CBC, CTV, The Globe and Mail and The Toronto Star.
Douglas has been in the antiques industry for over 40 years, and lives surrounded by antiquities in a restored 1854 manor at Maus Park.